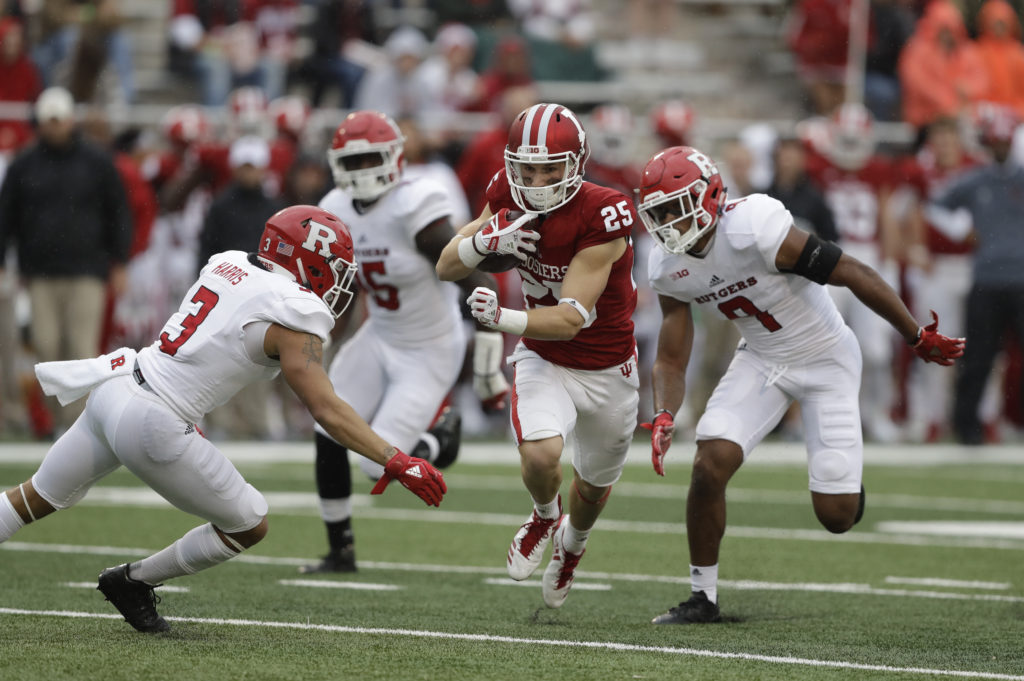 Rutgers finished the 2017 season on a three-game losing streak, didn't qualify for a bowl game for a third-straight year and won just three conference games, but the future looks bright for Chris Ashs' third year. The Scarlet Knights improved on offense in points per game and rush yards per game and allowed only 18 sacks, which was the best in the Big 10. Six starters return on offense and Ash believes those numbers will improve even more in year three. Defensively Rutgers improved in scoring, rushing and total defense. Eight starters return, including a veteran secondary. Ash named true freshman Artur Sitkowski the starter for 2018 after he beat out senior Gio Rescigno and sophomore Jonathan Lewis in a prolonged battle throughout fall camp. Sitkowki will be the 10th true freshman to start for the Scarlet Knights.
Team strength: Defensive secondary. Rutgers allowed 216.8 pass yards per game last season, which was worse than 2016, but four starters return in the back four. Jawuan Harris, Damon Hayes and K.J. Gray combined for 147 tackles and six interceptions last season.
Team weaknesses: The offense. Rutgers was dead last in the Big 10 in passing and total offense and ranked 121st nationally in points per game. The team put up a goose egg twice last season. With having to replace the teams' leading rusher and starting an inexperienced quarterback and receivers there are no signs that indicate the Scarlet Knights' offense will be any better this fall.
Players to watch: Quarterback Sitkowski, tight end Jerome Washington, linebackers Trevor Morris and Deonte Roberts.  Sitkowski was rated as high as a four-star quarterback and was the Scarlet Knights' top recruit in 2017. He showed toughness and mobility and was the best fit to build the offense around. Washington led Rutgers in receptions and yards last season and provides Sitkowski with a huge target to throw to. Morris led the team in tackles a year ago with 118 stops and 3.5 tackles behind the line of scrimmage and was honorable mention All-Big 10. Roberts was second on the team in tackles with 105, including five from behind the line of scrimmage and was voted team captain for the 2018 season.
The schedule: Manageable. Rutgers has a favorable non-conference slate with games against Texas State, Kansas and Buffalo. Six of the first seven games are winnable, but the Scarlet Knights will lose every game in the month of November.
My take: Ash has this team headed in the right direction. There's better talent on the roster from recruiting and the defense should improve this fall. With a few breaks and a favorable schedule Rutgers can become bowl eligible for the first time since 2014.