The Whiteout fueling Penn State to snap losing streak against Iowa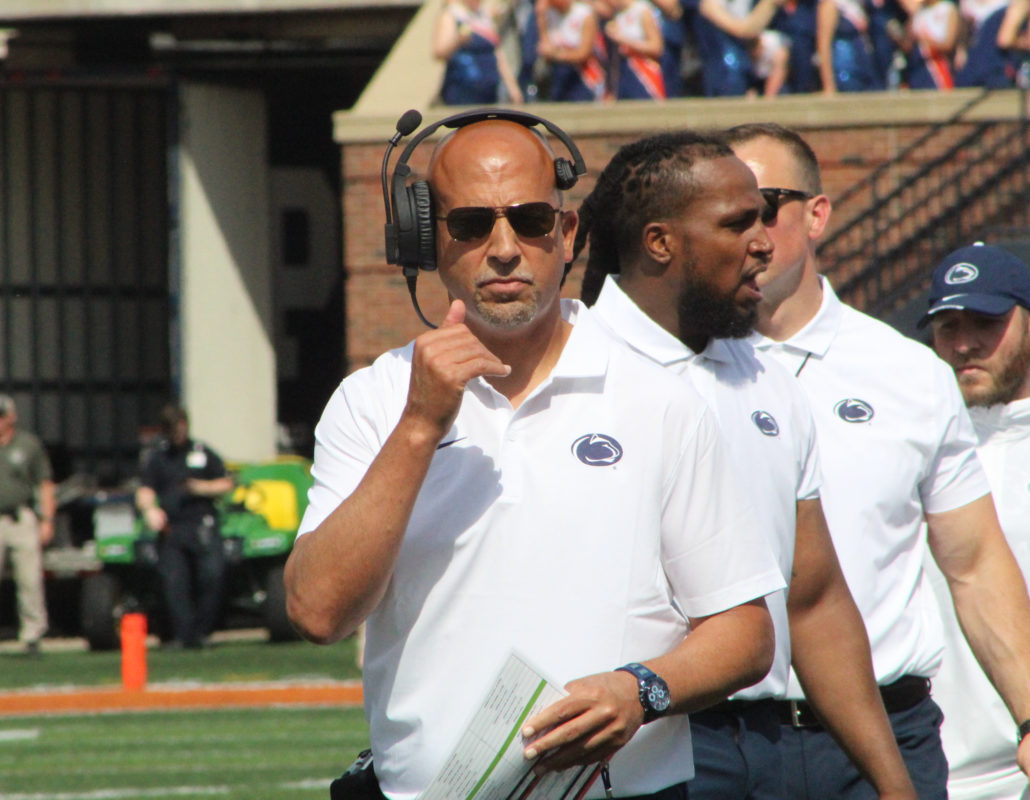 UNIVERSITY PARK, Pa. — It's no mystery that the Hawkeyes have won their last two battles with the Nittany Lions, including a 20-point victory at Beaver Stadium in 2021.
That bitter taste of defeat is what continues to drive Coach James Franklin, as Penn State gears up to host No. 22 Iowa. Practice has been intense throughout the week, and rightfully so. The Nittany Lions are preparing to unleash one of College football's best game day traditions on the Hawkeyes, with the iconic Whiteout.
Over 107,000 fans in white t-shirts screaming at the top of their lungs is as intimidating as a crowd can get. That alone can make visitors tremble in their shoes. Franklin takes pride in fielding an elite team in front of the Nittany Lion faithful. After all, he knows what the annual event means to all parties involved.
"We are very appreciative of having one of the best environments in all of sports, and we're very appreciative of the White Out and what it means for this community and the state, really for college football," Franklin said. "I want our players and our fans to take 30 seconds in the beginning and take it all in, but after that, it's all about execution."
The Whiteout is nothing new to Coach Kirk Ferentz and the Hawkeyes though. Iowa beat Penn State by double-digits in front of a Whiteout crowd in 2009. Ferentz is known for having a team that's physical and fundamentally sound. Iowa (3-0) loves great  field position and control of the clock. Ferentz will also have his squad ready on special teams.
Nasty weather is in the forecast for Saturday night's matchup, so balls are going to be slippery, and the defenses will be hitting hard. The Nittany Lions are currently 16th nationally in total defense, while the Hawkeyes are 31st.
A low-scoring, defensive slugfest would work in Iowa's favor, because it doesn't have the weapons to shoot it out with Penn State offensively. Franklin is very familiar with Ferentz, so he's expecting a similar game plan from past meetings, and needs his players to match the Hawkeyes' intensity.
"I would also say specifically with Iowa, they are who they are, and they take tremendous pride in their identity and doing it well, so you know what you're going to get from them," he said. "We've played Iowa more than anybody, maybe you could make the argument part of maybe the best team in the West over our time here at Penn State."
The Hawkeyes will be down their top receiving threat, after tight end Luke Lachey suffered a season-ending injury. Not to mention Iowa will be without two key rushers in the backfield. Regardless, the Nittany Lions need to set the tone on both sides of the line, because the Hawkeyes will try to dominate the trenches again.
One of Franklin's main concerns is the pressure on Iowa's Offensive Coordinator Brian Ferentz to average 25 points per game.
"They're going to have wrinkles that are going to cause you challenges every year, but they do what they do, and they do it well," the 51-year old coach said. "It aligns with their identity, and I don't think it takes very long to get accustomed to who they are, and their style of football."
The fans will be ready for this slobberknocker. So Franklin doesn't want to disappoint. Penn State (3-0) wants to show its' top-10 ranking is legit, and Franklin can't think of a better way, than to beat a ranked team under lights while the rest of the country watches.
"Looking forward to the opportunity to play the University of Iowa, which should be another great game between two really well-respected historical Big Ten programs."