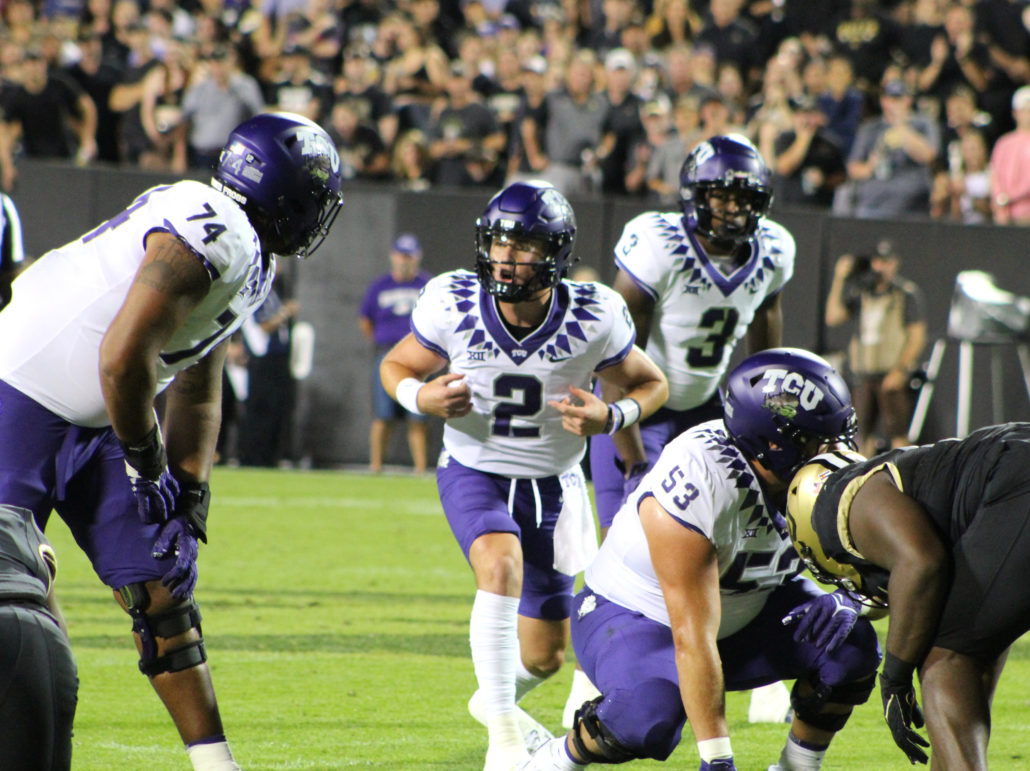 ARLINGTON, Texas — It's no mystery that the gunslinger beat out Max Duggan last year in fall camp, and became TCU's starter in the season-opener at Colorado.
However, that quickly changed after Chandler Morris got injured in the second half against the Buffaloes. Duggan stepped in, was impressive behind center and never looked back for the remainder of the season. The Horned Frogs completed a perfect regular season, and they made an appearance in National Title Game.
Now Duggan that is gone, Coach Sonny Dykes believes Morris has the perfect opportunity to win the job again. Morris was in a heated battle with Josh Hoover throughout spring ball, and that'll likely carry over into fall camp. Regardless, Dykes has been impressed by the maturation process of Morris and knows Duggan taught him a lot.
"The big thing he had was the opportunity to watch Max last year, learned the good, the bad and all of it," Dykes said. "What Max did so well is he let the game come to him, he had the ability to make plays in critical situations, because he never forced things."
TCU led the Big 12 with 38.8 points per game, and ranked third in the conference in total offense. Unfortunately 1,000-yard rusher Kendre Miller, and 1,000-yard receiver Quentin Johnston are both in the NFL now. So it's up to Morris to build chemistry with the new arsenal of weapons. Dykes is encouraged by what Morris brings to the table. It doesn't even matter that the offense will be operating under a new Coordinator in Kendal Briles.
That's because Dykes has been impressed with the leadership of Morris. In his eyes great quarterbacks make others around them better, and in return the offense runs smoother. Most importantly, Dykes knows Morris is learning through the process.
"That's going to be the big thing for him is learning how to check the ball down, learning how to not force throws, learning how to not get bored by doing the same thing over and over again," he said. "And that's challenging for quarterbacks, especially competitive guys like Chandler."
The former three-star prospect needs to build chemistry with his new receivers and earn everyone's trust. That's going to make Morris more comfortable at the line of scrimmage when it comes to audibles. No doubt commanding the huddle will go a long way when the Horned Frogs navigate through the Big 12 gauntlet this fall. Dykes believes it's beneficial for Morris to be pushed by Hoover also.
Above all Dykes expects there'll be some growing pains and mistakes made early on, but that should change as the season progresses. Morris is embracing it all, and soaking up the football knowledge like a sponge. So Morris should look more like a seasoned veteran on the gridiron instead of a wide-eyed underclassmen. Still, Dykes wants Morris to take charge, just like Duggan did.
"I think Max probably taught him an awful lot about how to manage a game, be a leader and I think Chandler will be a lot better because of it."