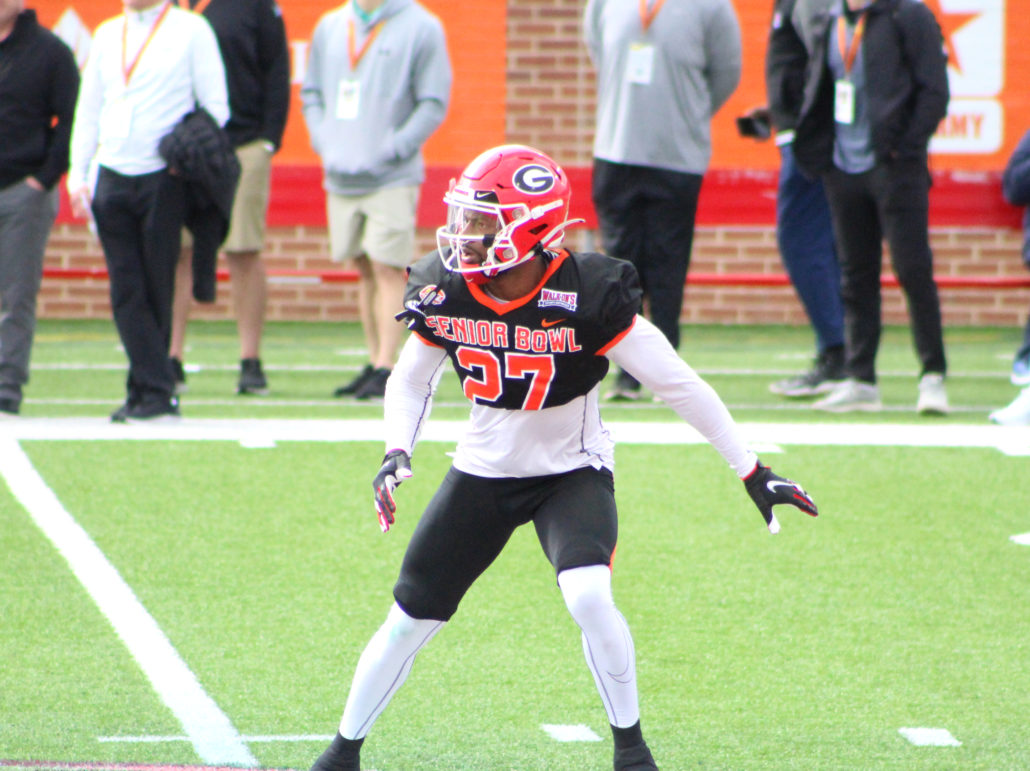 MOBILE, Ala. — The defensive back won back-to-back National Championships at Georgia and now he's preparing to take his game to the next level.
Chris Smith has been a Bulldog since 2018, so he's all about the speed and physicality that's synonymous with the almighty SEC. He's one of a few first-team, All-Americans competing in the Senior Bowl, which will take place Saturday afternoon. And Smith has been turning heads in practice all week.
The Atlanta native stands 5-foot-10, which is on the short side of a defensive back in the NFL. However, Smith weighed in at 188 pounds and has the third-largest hands out of all the safeties participating in the Senior Bowl. He's trying to make his presence felt on the gridiron, and raise a few eyebrows with the scouts after every practice.
"It's another opportunity to come out here and get better with the guys," Smith said. "It's a lot of competition, we have a lot of two-minute reps, and I had a lot of one-on-one matchups, so another good day at work."
The former four-star prospect is enjoying himself too. He's one of two Bulldogs on the American team. Smith is very confident, considering he tallied 95 tackles, and picked off six passes over the past two seasons at Georgia.
There's no denying he's a ball hawk. Smith believes he brings a lot of versatility to any NFL thinking about selecting him.
"I feel like I can line up at corner, in the nickel and money position," he said. "I can get deep at safety, get to the ball as well, so I think my versatility is unmatched."
Smith molds his game after NFL safeties Jalen Ramsey, Asante Samuel, Desmond King and Tyrann Mathieu. He feels like he has similar skills to each of them. Regardless, Smith knows he has to show his athletic prowess on the field this week.
Although he had a highly-successful collegiate career, Smith is still trying to improve in certain areas of his game.
He wants to become a staple against the run and sharpen his downhill tackling. Smith has come a long way, but hasn't forgot about the individuals who helped him get to where he's at, especially Coach Kirby Smart.
"I learned probably about 50 percent of what I know about football today because of him," the 22-year old said. "I'm forever indebted to him for that, and he's been a vital part of my football career."
Georgia is home to Smith, and he'll never forget the love from the fans. Which is why he's trying to represent the Bulldogs to the fullest in the Senior Bowl. With his speed, natural instincts and coverage skills, the sky's the limit to what he can accomplish at the next level.
And through it all Smith remains humble because of his journey means that much to him.