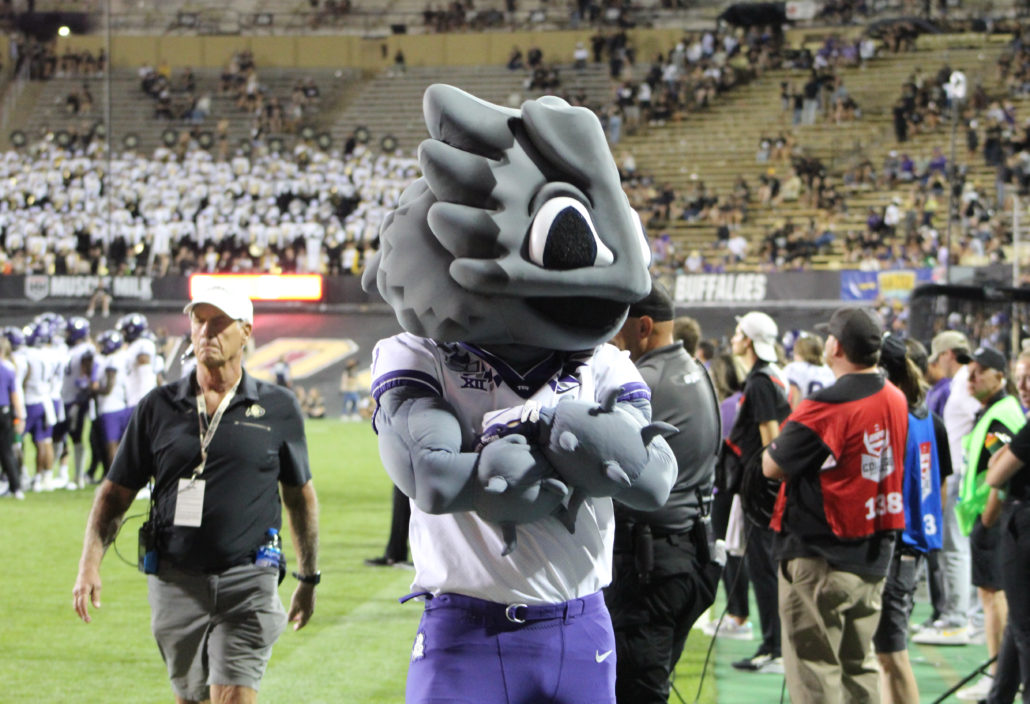 Sonny Dykes couldn't have asked for a better start to his first season with TCU.
After all, the Horned Frogs are 4-0 for the first time since 2018. Not to mention TCU cracked the AP top-25 for the first time since 2019, after it throttled Oklahoma 55-24 Saturday afternoon. It was the Horned Frogs first victory over the Sooners since 2014.
TCU landed at No. 17, which is the program's highest ranking in five years. Dykes' boys has started off Big 12 play on a high note, and they're looking like one of the best teams in the league. It's mind-boggling that the Horned Frogs were picked to finish seventh at Big 12 Media Days back in July. That's why games aren't played on paper.
Dykes appears to have his team a year ahead of schedule, with the new scheme and staff. And the numbers don't lie. TCU is No. 2 in the FBS in total offense, averaging a jaw-dropping, 549.5 yards per game. A lot of the Horned Frogs success on offense can be attributed to veteran quarterback Max Duggan.
He's in his fourth season leading the offense, and is having his best campaign yet. There's no denying that when Duggan is No. 1 in the FBS in passing effcieincy. Duggan has he thrown for 11 touchdowns and no interceptions this fall. He also generated 116 yards on the ground and two rushing scores against Oklahoma.
Everything has come full circle for the Council Bluffs native, with all of his experience, leadership and production. Duggan is making others around him better too, and the rest of the offense feeds off his energy. The Horned Frogs are second in the Big 12 and sixth in the country in rushing offense, averaging 251.8 yards per game.
Junior running back Kendre Miller has eclipsed the century mark in rushing in each of the past two games. And he has five rushing touchdowns on the season. Duggan has also spread the pigskin around. A plethora of players have caught a touchdown pass from the gunslinger in 2022.
Although the defense could improve, TCU's offense is catching fire at the right time, which is a scary thought for the rest of the Big 12. Some might argue that there's a thin line between being the real deal and overachieving. However, the Horned Frogs appear to have enough of everything to make a serious run at the conference title. TCU fans have to be proud where the program is at after the final down years of Gary Patterson.
The Horned Frogs have raised several eyebrows with their stellar play on the gridiron. And it seems Dykes is on a mission to leave his mark on the rest of the Big 12 during the process.