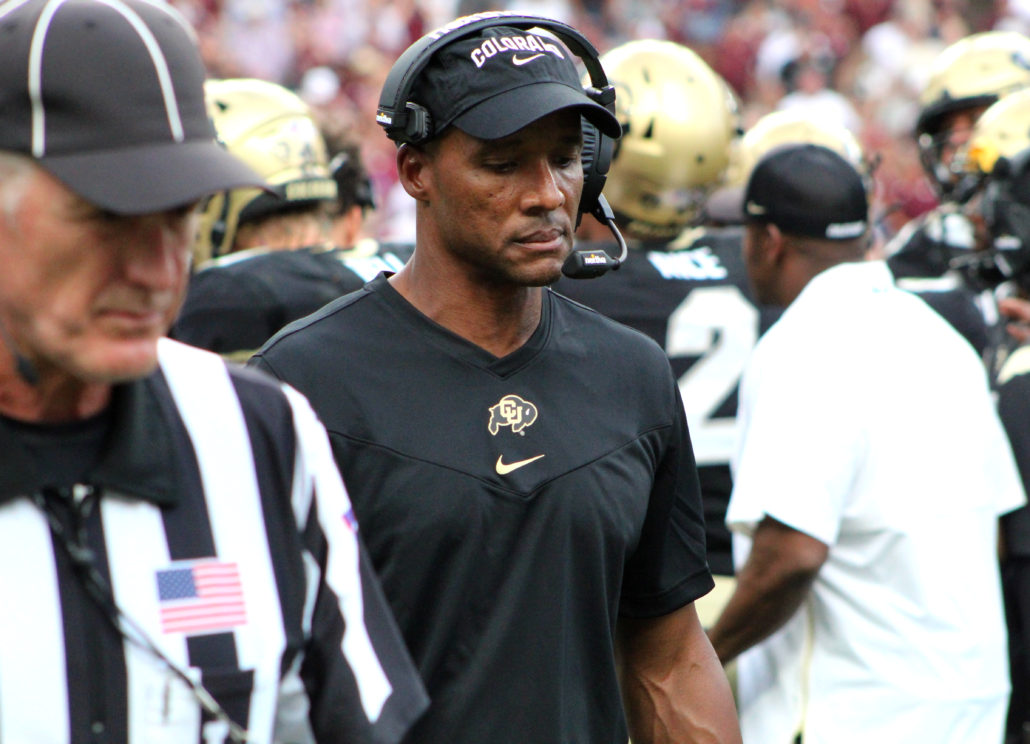 BOULDER, Co. — Colorado's last opportunity for a road victory will happen this Friday, and it's going to be a tough task.
The Buffaloes have lost five-straight away from Folsom Field this season, and Coach Karl Dorrell desperately wants to change that narrative. It just so happens that Colorado has won its' last three home games and the second-year coach is trying to carry that momentum to Utah.
Although Dorrell's second season will be a losing campaign with no bowl game, winning three of their final four contests could pay dividends towards the offseason for the Buffaloes. He emphasized during Monday's press conference how his team is limping towards the finish line, with injuries to key players.
That's not a good sign with a ranked Utes team looming, and they're undefeated at home this fall. Over the last four Pac-12 road games, Colorado has been outscored a combined 157-65 by the opposition. However, Dorrell is putting together a game plan this week that he believes will be effective in one of the most hostile environments in the league.
"I'll say right now the biggest issue that we've been working on with both sides of the ball is third down," Dorrell said. "We're not getting off the field on defense, and we're not staying on the field offensively, so we got to get better in those two areas."
There's also a chance Utah might be suffering from a hangover after beating Oregon last week. Still, the Utes have won seven of their last eight games overall. Not to mention Utah has averaged 38.3 points per game during that span, which is the best in the Pac-12.
That's why Dorrell isn't approaching this matchup with a shootout in mind. Instead he's looking at different ways for his defense to limit the Utes' explosive plays. Winning the time of possession battle and creating a few turnovers will also be vital if the Buffaloes plan on pulling off the upset.
"I'm really focused in games and thinking about the strategy of the game," he said. "When there is an opportunity for us to make something special happen and there's always a number of things we're trying to accomplish."
Dorrell has a lot of respect for Kyle Whittingham and his winning program, considering he's the longest-tenured Pac-12 coach. He's also very aware of the fact that Colorado (4-7) has lost its' last four against Utah. Regardless, the games aren't played on paper, and the Buffaloes are 25-point underdogs to the 16th-ranked Utes, so motivation shouldn't be an issue.
Not having much to lose means the pressure won't be on Dorrell's team, and he expects Colorado to play loose against Utah (8-3) for the entire afternoon Friday. Now the 57-year old is anticipating a physical clash, and he wants his players to be road warriors.
"We have to learn how to win on the road and we haven't done that, so we've had some discussions on that, but that's really going to be a major point going into this offseason on what that looks like."