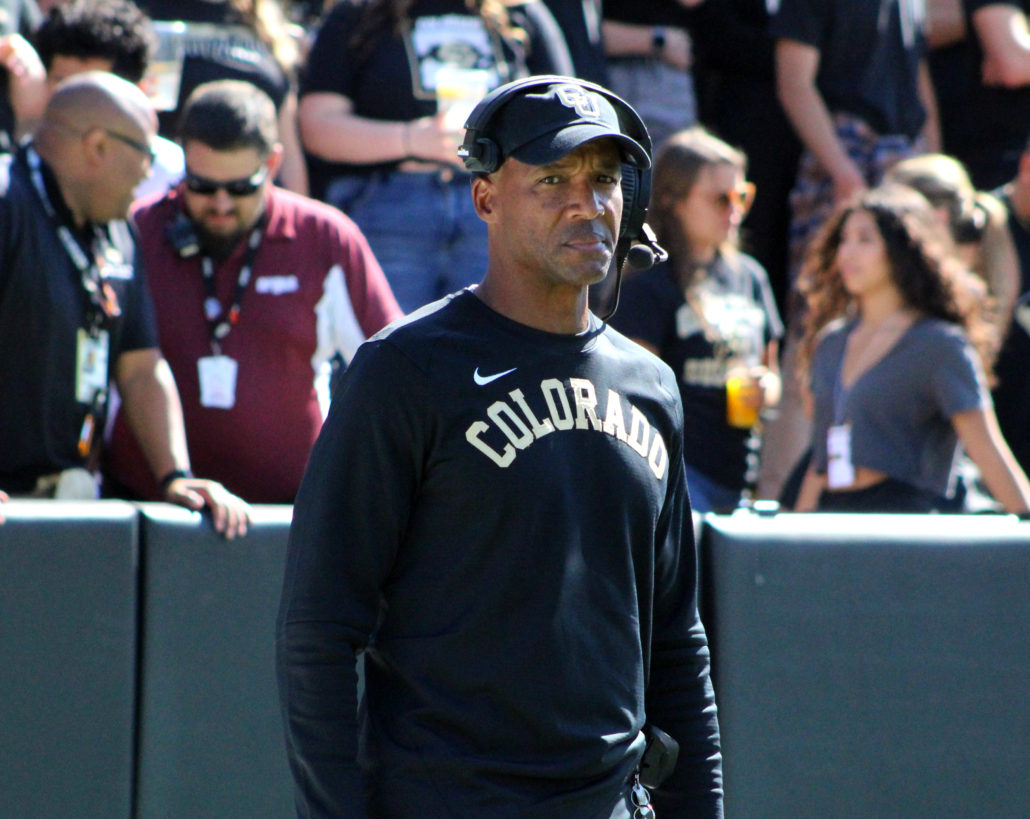 Colorado snapped a four-game losing streak when it smothered Arizona at Folsom Field 34-0 Saturday.
It was the Buffaloes' first Pac-12 victory this season. Not to mention it was the program's first shutout win since September of 2015. It was also the first time Colorado held a conference opponent to a goose egg on the scoreboard since it joined the Pac-12.
Karl Dorrell's team obviously did some soul searching and made good use of their bye-week. After all, Colorado (2-4) orchestrated a complete game and made plays on both sides of the ball.
Quarterback Brendon Lewis finally played up to his potential. He completed 12 of his 19 passes, for a season-high, 248 yards, two touchdowns and no interceptions. Wide receiver Brenden Rice only caught three passes, but it was also a season-high, for 111 yards and a touchdown.
It's mind-boggling that the Buffaloes generated less first downs and ran 12 fewer plays, but still won by 34 points. That's because Colorado's defense put together its' best performance of Dorrell's tenure. The Buffaloes have had a solid defense this campaign, but the offense held the unit back during the losing streak.
However, that wasn't the case for Dorrell's defense against Arizona (0-6). Junior safety Isaiah Lewis and senior linebacker Nate Landman finished with a game-high, seven tackles. Junior linebacker Carson Wells added four stops, a sack and an interception. Sophomore safety Mark Perry also picked off his first pass of the season.
Even special teams got some piece of the action Saturday afternoon. True freshman kicker Cole Becker nailed both of his field goal attempts. Junior punter Joe Watts averaged a jaw-dropping, 48 yards on his four punts. Regardless, the the best highlight of the contest was Trevor Woods' 54-yard punt return for a touchdown. The true freshmen was the Buffaloes' top ranked defender in Dorrell's 2021 recruiting class.
The surprising blowout victory was just what the doctor ordered for Dorrell. A lot of young players got valuable reps, the team performed with confidence and now the Buffaloes have momentum for their remaining six games. If Colorado continues to play like this, it will be in every contest the rest of the way.
The Buffaloes will need to win four of their next six games to become bowl eligible. It just so happens that four of Colorado's Pac-12 gauntlet will be on the road at California, Oregon, UCLA and Utah. Still, Dorrell's team has a fresh start after hitting the reset button. All of the team's goals are still attainable. The leaders and the coaching staff are going to make sure everyone stays dialed in and focused on the task at hand.
It's still any given autumn Saturday.