Joe Klanderman excited about upgraded secondary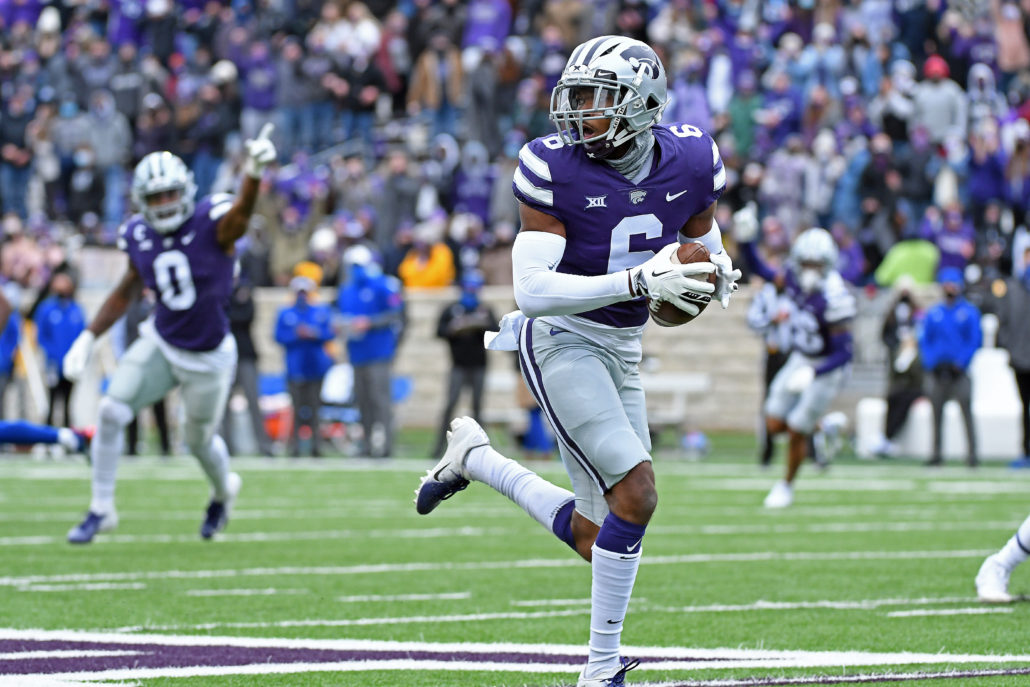 MANHATTAN, Kan. — The Defensive Coordinator is trying to improve a unit that finished dead last in the Big 12 against the pass last season.
Kansas State's defense allowed 267.5 passing yards per game, which ranked 109th in the FBS and Joe Klanderman refuses to let that happen to his unit again. He's in his second year with the program orchestrating the defense and he's seeing drastic improvement, particularly in the secondary.
The Wildcats' defensive backs are somewhat raw. However, there's enough talent and depth, in which Klanderman believes the group can take that next step. After all, the secondary has nowhere to go but up. Kansas State is midway through fall camp and Klanderman is loving the intensity in his players. Everything has looked promising.
"If we can execute at the at a high rate, we're going to have great practices, and that's been the deal," Klanderman said. "The deal when we're not communicating, we're not focused on things, that's when explosive plays, mistakes tend to happen."
Last season Justin Gardner and Jahron McPherson tied for first on the team with two interceptions apiece. Not to mention McPherson is the team's leading returning tackler. Ekow Boy-Doe broke up a team-high, seven passes and Ross Elder generated 41 tackles. That's enough experience and production for Klanderman to be optimistic about the fall.
Klanderman is counting on senior McPherson to guide the younger defensive backs in the right direction and knows he can handle the responsibility.
"He (McPherson) is just such a good leader, does everything right, and his development from where he's been, when we first got here his personality was kind of ragged edge a little bit," Klanderman said. "He's always been a good kid, but he always was kind of on the periphery to being center stage and to being a great leader and to being the guy that everybody looks to when it's crunch time."
Everyone is dialed in and focused, but having fun in practice at the same time. Players are holding themselves accountable and expect better results this time around. Above all, they just want to have clear communication out on the gridiron.
The Wildcats' secondary will be facing some talented signal-callers in 2021. Oklahoma's Spencer Rattler, Iowa State's Brock Purdy, Oklahoma State's Spencer Sanders and TCU's Max Duggan are all legit. So it's time for the secondary to become ballhawks and blanket the field. It helps the defensive backs out when there's a consistent pass rush, which Klanderman believes the front four will provide.
The unit has depth though and will likely play with a chip on their shoulder because they're so overlooked. He has also been impressed with the Boy-Doe's maturation process. Klanderman plans on using a three-man rotation at nickelback.
"We're using Reggie Stubblefield in there a little bit more, it wasn't that way the first three days, but he has played at a level where I think he's going to deserve a spot on the field somewhere," he said. "We've used Ross Elder in that spot a little bit, he's done that in the past."
Klanderman has options and believes it's all going to work out. Now the players have to prove it in live game action.