Did the long time off make Notre Dame vulnerable?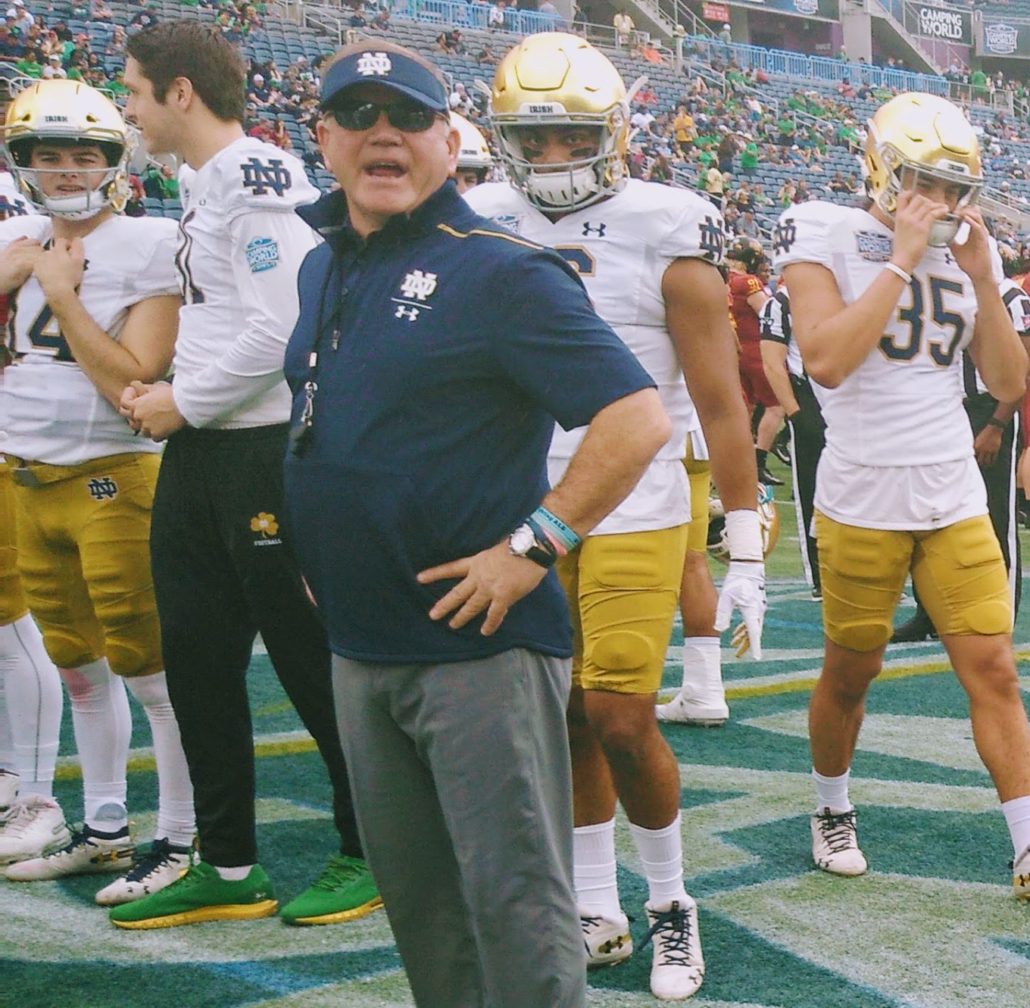 It has been nearly three weeks since the Fighting Irish last played a football game.
The program got hit hard by the pandemic and had 25 players in isolation last week. Not to mention President Rev. John I. Jenkins tested positive for COVID-19 two days ago. Although positive tests are on the decline approaching gameday against Florida State, two additional Notre Dame players still contracted the virus Monday.
The extra time off could've been a gift and a curse for Brian Kelly's team. Having the bye-week helped because it gave Notre Dame time to recuperate and get healthy, plus more players were able to get in reps. However, having the game against Wake Forest postponed hurt Notre Dame and potentially jeopardized its' rhythm. Shaking off the rust is sometimes harder than what it seems.
Despite those odds, the Fighting Irish still moved up from No. 7 to No. 5 in the AP Poll without having to take a snap. The uncertainty of who'll be available to play against Florida State likely puts Notre Dame at a disadvantage. The Seminoles could be catching Kelly's squad at the right time.
It doesn't help Notre Dame's cause that Florida State is coming off its' first win of the season and established some confidence. Memphis had a similar situation, in which it missed nearly a month of football action dealing with the pandemic complications. The Tigers returned to the field last Saturday and got upset by SMU.
The Fighting Irish don't want to suffer the same fate, but being a top-five team means they'll be getting every opponent's best. That's when leaders on the team supposed to step in and provide direction, especially during times of adversity. Kelly needs to keep his players focused and hungry.
The ACC is full of parity right now and every week an undefeated team has lost. It's still any given autumn Saturday and the Fighting Irish must realize they have a target on their backs. The high ranking provides credibility, but the College football world isn't ready to crown Notre Dame ACC champs yet. Which in return puts extra pressure on the Fighting Irish to make a statement to the rest of league, considering their first two opponents have a combined 1-7 record this fall.
With that being said, it's extremely early in the season and a lot of football left to be played. In hindsight, there's still a lot to find out about this year's version of Notre Dame.