No sophomore slump for Iowa State's Brock Purdy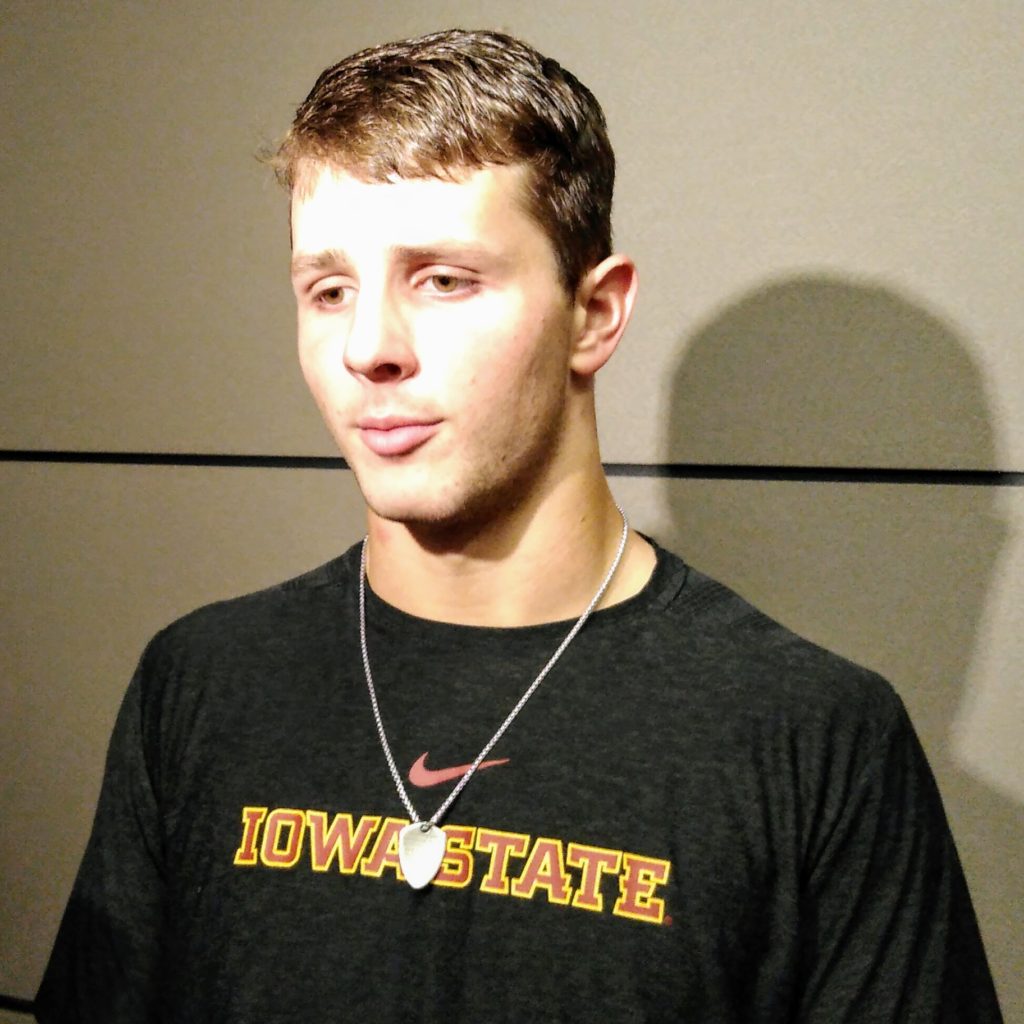 AMES, Ia. — The sophomore sensation has arguably become the face of the program and iowa State's offense has turned it up a notch in October.
The Cyclones started out sluggish early on in the season, played down to their competition and struggled to win close games. However, Iowa State is starting to look like contenders and Brock Purdy has been the cornerstone of the team's recent success.
A light bulb has come on with the Cyclones and they have outscored their last two opponents 87-38. The team has played with intensity, there's chemistry among Purdy and his teammates and the quarterback has blossomed into a leader.
"During the first month we missed the flow and the momentum of the game and I feel like we have that compared to a couple of weeks ago," Purdy said. "Executing, passing the ball around to make sure we get our rocks, because in the past I feel like we were just having hiccups and not doing those things."
The Arizona native is the type of quarterback that makes everyone around him better and he admits that the team had to make adjustments before the season got out of hand. Everyone was playing uptight and didn't want to make mistakes out on the field.
Now the Cyclones are playing loose, especially on offense and Purdy believes everyone is having fun and trusts in one another. It all started after Iowa State's two-point loss on the road at Baylor. After the Cyclones' lost that nail-biter the offense called a meeting and expressed their concerns.
"We just said the simple fact that we weren't really having a lot of joy out there playing," he said. "We all came down to a decision that was what it was and now we just keep telling our guys to have fun, have joy, we're here for a reason and play ball."
It's all paying off for Iowa State's offense. The players may joke around with each other at practice, but at the same time they are giving their coaches 100 percent and have each others' back. Purdy believes that's a great ingredient for success and credits his offensive line for keeping him upright.
Purdy has 1,807 yards through the air, 11 touchdowns passes, three interceptions to go along with six rushing scores. He has been effective with distributing the ball around to a plethora of pass catchers and improvises enough to move the chains in the clutch.
Repetition in practice has helped the Cyclones' offense tremendously and the unit is making huge strides. Purdy believes Iowa State can get it done on offense with the starters and reserves, plus the defense sets the tone. He also trusts in his progression and avoids keying in on one target.
"Anybody that steps on the field can make a play and I've said that since fall camp," he said. "The defense helps us get the momentum rolling and when the defense is on fire, we're on fire and we click in all aspects."
Up next for Iowa State's offense will be a second-straight road trip. Purdy will face a Texas Tech defense that's allowing 41 points per game over the last three conference clashes. It's possible Purdy might be licking his chops, but he's not taking anything for granted.
Instead he wants to keep things simple and enjoy the most of his playing time.
"It's a game and we all understand that, so just going out there throwing the ball around, playing catch and scoring touchdowns, that's having fun and not thinking too much."