Iowa State looking for ways to successfully close out games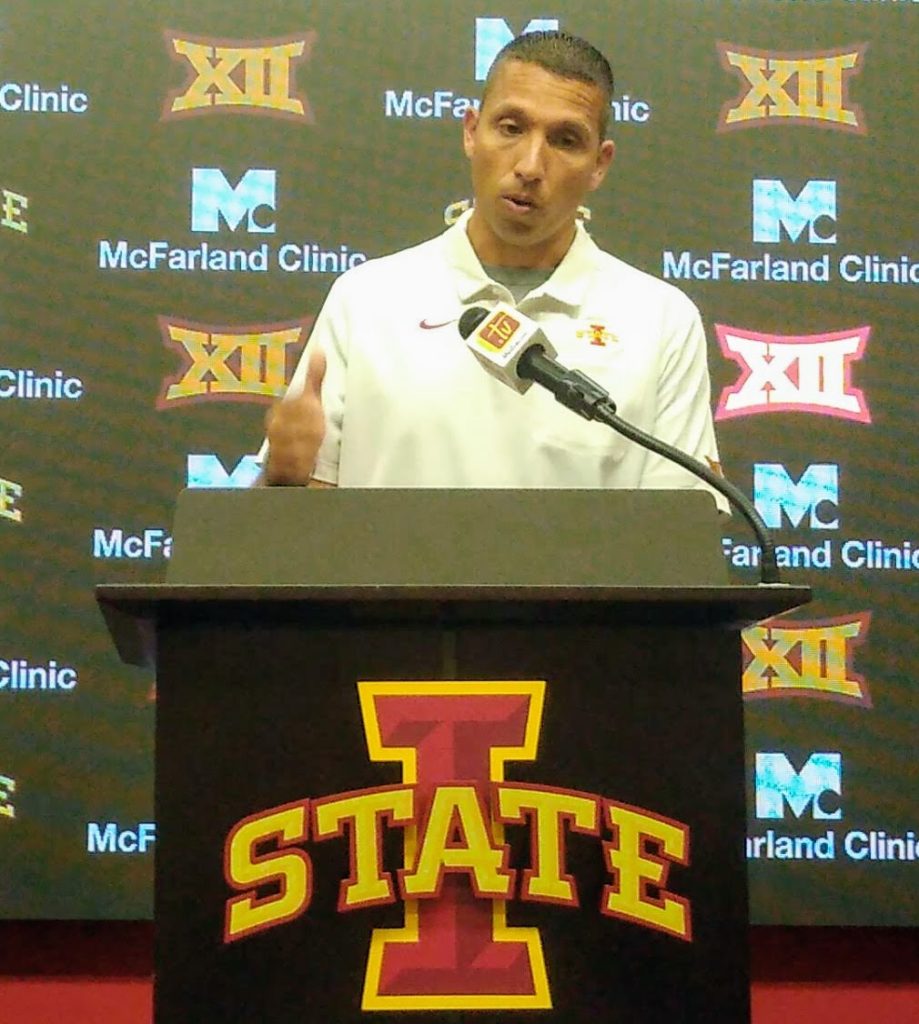 Iowa State needed triple overtime to put away Northern Iowa, lost to Iowa by a point and a Baylor field goal delivered the first conference loss of the season.
The Cyclones are struggling to close out games after giving up leads late in the fourth quarter in both of their losses. The schedule only gets more challenging as the team navigates through the Big 12 gauntlet.
Matt Campbell will need to establish more mental toughness in his team, which is full of both veteran and young players. The task of turning it all around and overcoming those issues will come down to coaching and leadership.
Campbell and his players have been on both sides of wins and losses so rebounding shouldn't be an issue. Every Big 12 team should expect a dog fight when they play the Cyclones this season. However, the players looked fatigued late in the loss to Baylor and depth might be an issue for Iowa State.
True sophomore quarterback Brock Purdy has played solid, with 1,331 passing yards, eight touchdowns and two interceptions through four games. He's good at improvising with his mobility, but the Cyclones will need more out of their running backs to keep the pressure off of Purdy.
Having an effective rushing attack in a balanced scheme should benefit Iowa State in future Big 12 games that come down to which offense has the ball last. The defense has to step up to the plate also. Getting off the field on third downs keeps everyone in a groove, but the Cyclones need to get it done in the clutch.
There's too much experience and production on both the offensive and defensive line for Iowa State not to be dominating in the trenches. The Cyclones were projected to be one of the top teams in the conference at Big 12 Media Days.
Despite all the lofty preseason expectations Campbell's squad has remained grounded, taking it one game at a time. The players block out all the outside noise and go about everything in a business-like manner after wins and losses. It's too early to label the Cyclones underachievers thus far.
Still, the Cyclones' backs will be against the wall when they host a talented TCU team at Jack Trice Stadium Saturday morning. The team needs to build back some momentum and winning their first conference game of the season over the Horned Frogs will provide that.
Iowa State may have been humbled with two gut-wrenching losses, but everything is still on the table for a quick turnaround in hopes of making a run at the Big 12 Title.