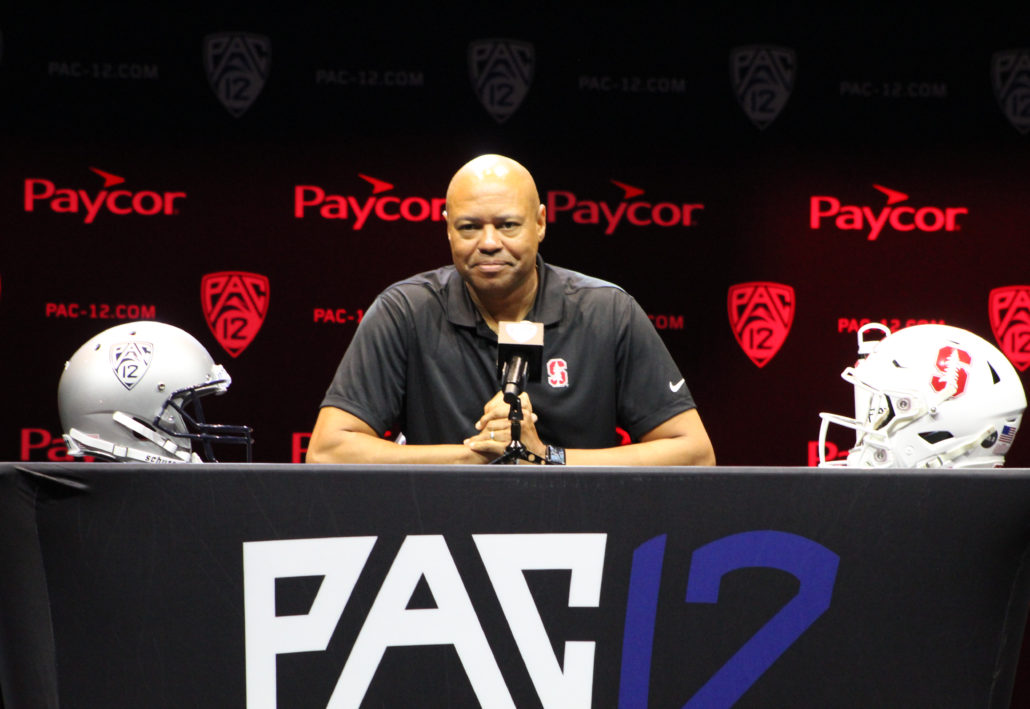 He has won three Pac-12 Titles, two Rose Bowls and sits atop Stanford's all-time win list, yet Shaw's name isn't mentioned with the elite coaches of the Power Five.
It's mind-boggling, considering Shaw is one of the winningest coaches this decade. His 82 victories over the past eight seasons is more than Brian Kelly's and Chris Pederson's and tied with Jimbo Fisher's in that same span.
Not to mention Shaw continues to recruit at a high level for a prestigious school, with an annual student enrollment of 16,000 and a 95 percent graduation rate. Under Shaw's watch Stanford has landed seven Top-25 classes over the last nine recruiting cycles, including a Top-10 class in 2012.
Stanford was coming off a great-two year run with Jim Harbaugh, which included a 12-1 campaign and a BCS Bowl berth when Shaw took the reigns of the program. No doubt he had huge shoes to fill, but Shaw kept the momentum going and led the Cardinal to the Fiesta Bowl in his first season. 55 Pac-12 wins later and a 5-3 bowl record solidifies Shaw delivered and then some.
He received a long-term contract extension at the end of the 2012 season. Private schools are not subject to public record laws and are not obligated to release contract information. However, the Stanford Daily reported Shaw received $5.6 million in compensation during the 2015 fiscal year.
Everyone knows Shaw is Stanford's highest paid employee, but is he compensated enough to keep the lure of the NFL at bay? He's loyal to his alma-mater and wants to deliver the program its' first National Championship since 1940. That's a tall order, considering the Pac-12 has been left out of the Playoffs the last two seasons.
Stanford has a talented team returning for the 2019 season. Shaw has a veteran quarterback in senior K.J. Costello, who earned second-team all-conference honors last season and has 43 career touchdown passes. The defense has to be better after allowing 264 yards a game through the air last season, which ranked 115th nationally.
With Washington rebuilding, this could be the perfect year for Stanford to clinch the Pac-12 North for the first time since 2015. Stanford hosts Northwestern, Oregon, Washington and Notre Dame on the Farm. The schedule is brutal early-on, but if the Cardinal can navigate through the first five games unscathed, they'll be battle-tested enough to be a Top-Five team heading into October.
Another reason why a coach of Shaw's caliber should be appreciated in the Pac-12. As for now, the 46-year old is enjoying leading Stanford and has some of the best job security of any coach in the Power Five. It'll be interesting to see if Shaw and the Cardinal can breakthrough into the Playoffs for their first taste of post season glory.