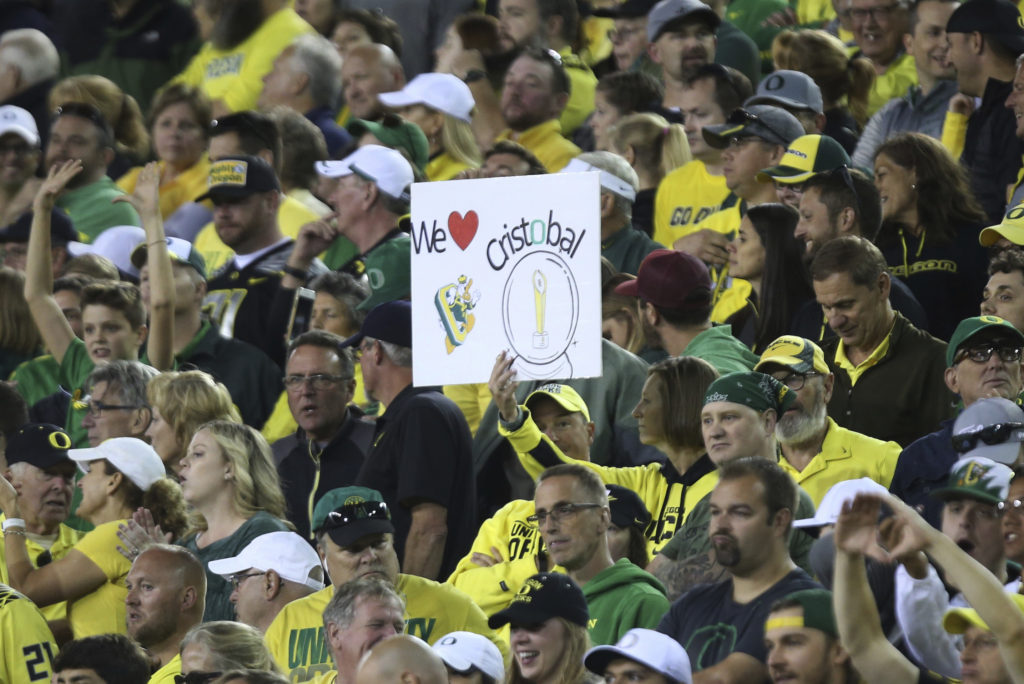 In his first full year on the job the 48-year old coach has led the Ducks to their best season since 2015 and lured in the program's first No. 1 recruit.
Potentially landing the school's best recruiting class in recent memory heading into the early signing period, Christobal is molding Oregon back into the monster it was under Chip Kelly. It doesn't hurt that Nike University has always been an attractive place to student athletes
Cristobal's last two predecessors didn't do the Ducks any justice in terms of solidifying some stability. The program regressed under Mark Helfrich before he was fired after four years. Willie Taggart was one and done before taking his dream job with Florida State.
The players had to adjust to three different coaching styles in the last three years and have responded well this season. The one familiar face that has remained through it all is Defensive Coordinator Jim Leavitt and that has helped make the transition run smoother.
Oregon's defense has a couple of studs in the front seven this season. Senior defensive linemen Jalen Jelks earned All-Pac-12 honors and junior linebacker Troy Dye leads the team in tackles with 107 stops. The unit is second in the league with 16 interceptions and four defensive touchdowns.
The Atuzen Zoo has once again become a house of pain for visitors. The Ducks finished 6-1 at home this season and averaged 41.2 points per game. Oregon struggled on the road this year, losing three-straight before closing out the regular season with a 55-point outing at Oregon State.
Cristobal's first win in the Civil War gave his team momentum and they won three of their last four games overall. Now his next challenge will be trying to snap the Duck's three-game post-season losing streak against Michigan State. This could possibly be junior signal-caller Justin Herbert's last game with the Ducks. He's projected by several NFL scouts as one of the top quarterback prospects this year.
Herbert has been the heart and soul of Oregon's offense the past two seasons. The Ducks have only one quarterback in this year's recruiting class in Cale Millen, who they flipped from Northwestern. If Herbert decides to leave Cristobal will have a group of inexperienced quarterbacks to work with next season.
Still, the future outlook seems bright for the program and Cristobal and the Ducks can end the season on a high note by finishing with nine wins for the first time in three years. This could be Herbert's last curtain call and the Ducks' offense will try to click on all cylinders against the Spartans. It'll be interesting to see how many push ups Oregon's mascot "The Duck" does in the team's bowl game.