West Virginia Team Preview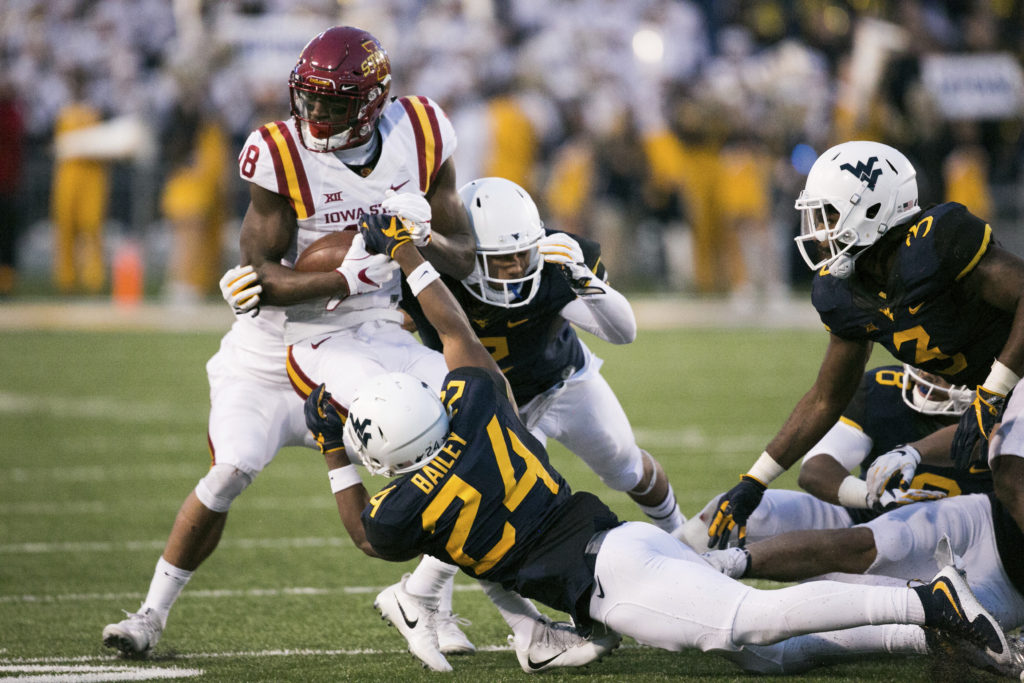 There's been a lot of buzz surrounding the 2018 West Virginia team. Some experts are even predicting the Mountaineers to overthrow the Sooners for Big 12 supremacy. The last time I head this much love for West Virginia Rich Rodriguez was the coach, Pat White was the quarterback and Steve Slaton was the running back. The offense has the potential to be deadly, even with the loss of 1,000-yard rusher Justin Crawford. The offense returns seven starters from a unit that averaged nearly 35 points per game and ranked 20th nationally in total yards per game. This team returns a senior 3,000-yard passer, a 1,000-yard receiver and four starters along the offensive line.  On defense it's a different story and only four starters return from a unit that finished 107th nationally in total defense.
Team strengths: Pass offense. Quarterback Will Grier has paid his dues and came a long way from getting kicked off the Florida Gators for steroid use to where he's at now. The signal-caller threw for 3,490 yards last season and has a great command of Holgorsens' offense and will exploit opposing defenses at will. Grier has three playmakers at receiver to throw the ball to in Gary Jennings, David Sills and Marcus Simms. The trio combined for 192 catches, 2,739 yards and 24 touchdowns. This group will be fun to watch this fall.
Team weaknesses: The defensive front seven. The Mountaineers finished dead last in the Big 12 in rush defense and allowed over 200 rush yards per game. The defense only returns two starters in the front seven, including one along the defensive line. This is a recipe for disaster and West Virginia is going to get steamrolled by great rushing teams in the Big 12 like Oklahoma and Oklahoma State.
Players to watch: Wide receivers David Sills and Gary Jennings and safety Kenny Robinson. Stills led the team in reception touchdowns with 18 on 60 catches for 980 yards. Jennings led the team in receptions with 97 and receiving yards with 1,096. It'll be interesting to see if the duo can match last seasons' numbers this fall. Robinson led the Mountaineers defense with three interceptions to go along with 46 tackles, including two from behind the line of scrimmage.
The schedule: Challenging. West Virginia opens up with a neutral site match-up with Tennessee then travels to N.C. State two week later. Everyone will find out what the Mountaineers are made of during their last four games of the season that includes a road trip to Texas, then back home against TCU, followed by a road game at Oklahoma State and the season-finale at home against Oklahoma.
My take: The Mountaineers will go as far as this offense will take them. Grier is a veteran signal-caller that will bring his best every week, however the defense will be the straw that breaks the camel's back. West Virginia will find itself in several shootouts trying to outscore opponents because its leaky defense won't be able to stop nobody.