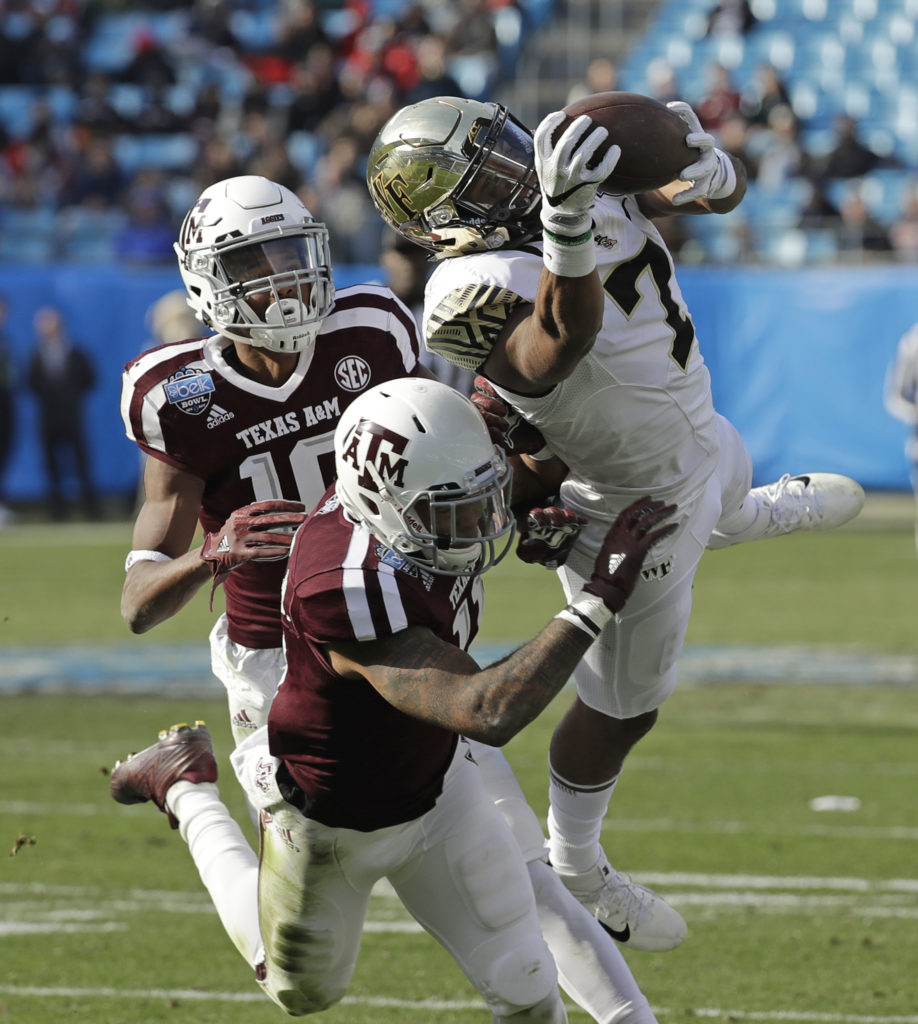 After the constant routine of starting off strong then crumbling by seasons' end became too much to endure, Texas A&M decided to part ways with Kevin Sumlin. The program dug deep in the university's funds and hired a proven winner in Jimbo Fisher. After a nine month postponement, Fisher finally signed his 10-year contract worth 75 million, making him one of the highest-paid coaches in the sport. Fisher has already landed a top-20 recruiting class and shuffled the roster, but now its time to actually play the games and prove to the Aggie nation that he's worth every penny they signed him for. Sumlin definitely didn't leave the cupboard bare with great talent throughout the roster. The Aggies return seven starters on each side of the ball for a team that was actually better than what their final record indicated. On offense, the Aggies return two experienced quarterbacks, a proven running back, a talented wideout and four starters along the offensive line. Defensively the Aggies struggled more last season and will need the returning starters to be better than a unit that finished 87th nationally in scoring defense and 78th in total defense.
Team strengths: The offensive line. Keaton Sutherland, Erik McCoy, Ryan McCollum and Connor Lanfear have combined for 75 career starts and will ease the tension for whoever Fisher names his starting quarterback and will open up big holes for the running backs to run through.
Team weakness: The defensive secondary. The Aggies finished 85th nationally in pass defense, surrendering 237.6 yards per game. Three starters return but will need time to adjust to a new scheme and will undergo some growing pains.
Players to watch: Quarterback Kellen Mond, running back Trayveon Williams, wide receiver Jhamon Ausbon, linebacker Tyrel Dodson and defensive end Landis Durham. Mond went 5-3 as a true freshman starter for the Aggies last season. The dual-threat quarterback threw for over 300 yards against Louisiana-Lafayette and had over 300 total yards in a road win at Arkansas. Mond finished with over 1,600 yards of total offense and 10 touchdowns. Williams is the teams' leading returning rusher with nearly 800 yards and eight touchdowns. Expect his workload to increase this fall now that he's the primary running back. Ausbon didn't put up the numbers Christian Kirk did as a true freshman but he still made a similar impact for the Aggies' offense last season. He caught 50 balls, including 12 in the Aggies bowl game and finished with 571 yards and three touchdowns. Ausbon had two 100-yard reception games against UCLA and Wake Forest, and was named to the freshman All-SEC team. Dodson led the team with 105 tackles, including 11.5 from behind the line of scrimmage and 5.5 sacks last season. Durham was a pass rush monster last season and had 56 tackles, including 12 for loss and 10.5 sacks.
The schedule: Very difficult. Texas A&M welcomes Clemson to College Station in week two, which will renew the Dabo Swinney-Fisher rivalry. The road slate includes games at Alabama and Auburn.
My take: Fisher brings instant credibility to the Aggie program. He knows the SEC and is a Nick Saban protege'. Still, it will take at least a season to see any improvement as Fisher brings in players he knows that fits the SEC style of play. Texas A&M will be more physical and should make a bowl game in 2018.