Arizona State Team Preview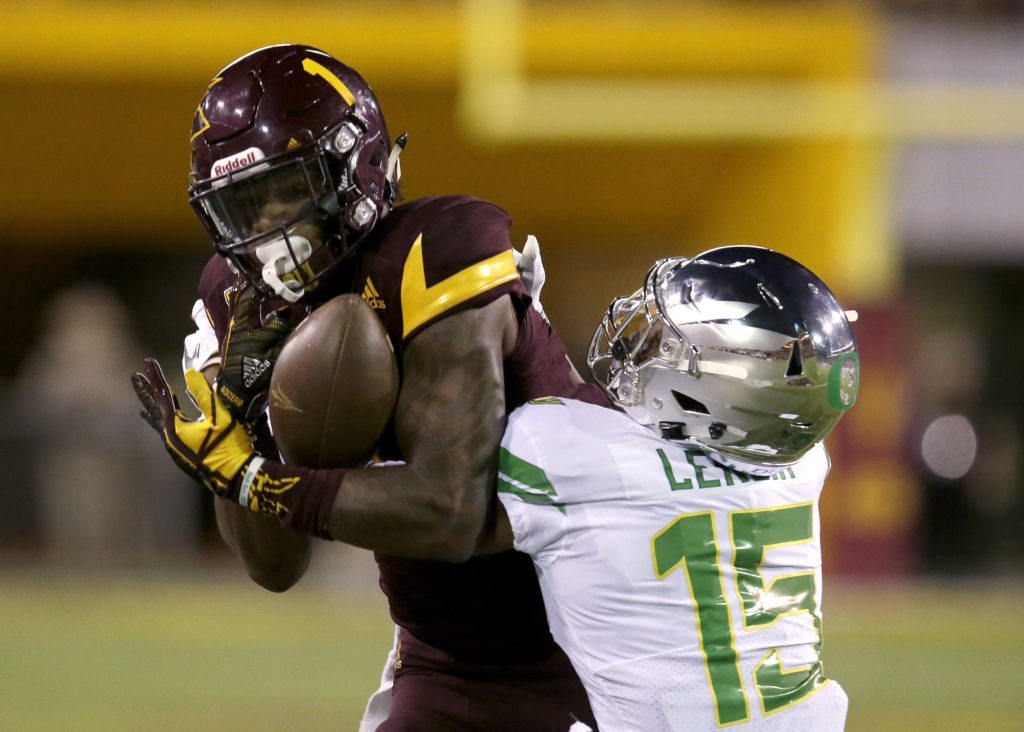 The firing of Todd Graham made sense, but the hiring of Herm Edwards was a head-scratcher. He was a retired NFL coach working as an analyst and hasn't been involved in the college game in nearly 30 years. Even his record as an NFL coach is sub-par at best. Athletic director Ray Anderson knew something the rest of the college football world didn't, but I can see the potential chemistry and enthusiasm Edwards could have with his young players. On the football side of things, the Sun Devils are coming off a year of inconsistency, but did have a winning season and made it to a bowl game. Graham didn't leave the cupboard bare and the offense returns seven starters, including a senior 3,000-yard signal-caller, a 1,000-yard receiver and three starters on the offensive line. The defensive side of the ball is a different story and face a tough task with rebuilding a depleted front seven.
Team strength: Offensive passing-attack. The Sun Devils finished 37th nationally in total offense and more than half of the teams' yards came through the air. Wilkins did a nice job of spreading the ball around and four different returning players had touchdown receptions last season. Receivers N'Keal Harry, Kyle Williams and Frank Darby combined for 154 catches for 2,139 yards and 17 scores. Wilkins will be operating behind a veteran offensive line. Projected starters Casey Tucker, Zach Robertson, Cohl Cabral, Steven Miller and Quinn Bailey have all combined for 76 starts.
Team weaknesses: The defensive front seven. The Sun Devils return only two starters in the front seven and none along the defensive front. That's a huge red flag, considering Arizona State finished 78th nationally in rush defense last season. Opposing offenses should be able to move the ball with ease against the Sun Devils this fall.
Players to watch: Quarterback Wilkins, wide receiver Harry and cornerback Chase Lucas. Wilkins threw for 3,270 yards and 20 touchdowns with just eight interceptions, averaging 251 pass yards a game. He also showed mobility and added 282 yards on the ground and eight scores. Harry finished second in the conference in receptions and reception yards with 82 catches for 1,142 yards and seven touchdowns, earning first-team All-Pac-12 honors. Lucas is the teams' leading returning tackler with 59 stops and two interceptions in 2017.
The schedule: Durable. Hosting a talented Michigan State team for the non-conference slate in game two will be a good measuring stick for Arizona State. The road games will be tough with trips to San Diego State, Washington, USC, Oregon and Arizona.
My take: The verdict is still out on Edwards, but he has the pieces in place on offense to put up at least 35 points per game. With a rebuilding defense this season the Sun Devils will find themselves in shootouts, with the last offense with the ball wins. Should be a fun team to watch and they should at least reach a bowl game for a second-straight year.